Today we talk to Pilar a colleague from UST-Advertising. We meet back then in the organization for illustrators, Illust!. With this interview we talk about how having work experience improved her work so much and how she got accepted in Secret 6.
Pilar Nenita Esber

Hahaha morning. I'm up now.
Gerome Soriano

Wuhoo!

So ya ready?
Pilar Nenita Esber

Yus.
Gerome Soriano

Okey introduce yourself then how did you get started in art
Pilar Nenita Esber

I'm Pilar Nenita Esberm a fellow 2013 Fine Arts and Design graduate in UST. I got into art ever since I started reading manga and comics and watching anime and cartoon. What started as a simple childhood hobby turned into a professional passion. I really took arts seriously as I entered UST.
Gerome Soriano

So mainly anime and cartoons in television inspired you to draw?
Pilar Nenita Esber

Yup. I was super inspired with what i read and watched. Whenever I would see "How to draw [insert any character name]", I went "Wow! That looks really cool and fun!" I think video games also pushed me into arts because I was so fascinated how some games were immersive to me.
Gerome Soriano

Wow! a bit similar to my experience.

Before I was strongly into comics and initially i was aiming to be a comic book penciller that's why I got into fine arts.

Then from there you got into the habit of drawing frequently?

What were you drawing back then?
Pilar Nenita Esber

Haha, Comics really started us going, huh?

Yes, I started drawing as I drew comics. Some of them were just silly little comics. I mostly draw characters, since it's a need for making comics. In my actual job in a studio though, i actually draw.... fashion stuff. You could say it's like one of those dress up games you would usually find online.
Gerome Soriano

So it was like in highschool, you were really into cartoons and anime, and then started drawing, is that right?

Or did it happen much earlier?
Pilar Nenita Esber
I guess you could say I started drawing earlier, because i still remember drawing a lot when I first had
my very first set of crayons as a small toddler, especially when I read art books in school. I still have to say that because iwas so into cartoons. That I really got into drawing seriously, especially when asked what I wanna be when I grow up back in elementary school.
Gerome Soriano

Then you just like, pursued it into college and after college.

The story of how you got into secret 6, how was that like?
Pilar Nenita Esber

Yup! Once you love what you're doing, you never want to give it up.

It's actually a simple story on how I got into Secret6, really. After my previous company decided to downsize on the last day of February, I was one of the unlucky employees who had to go. Which is a damn shame, because it's also an art studio and I loved working there. So from there, i started applying again, and Secret6 was one of them. (Truth to be told, it's not my first time to apply there.) So.... yeah, it's just the usual job application process, and bam, I got the job as a 2D vector artist (again).
Secret6 is the studio behind some of the works in the super famous video game Unchartered
Gerome Soriano
Wow! I heard that it's super hard to get accepted in Secret6.

That's why I became interested to what your story with secret 6.
In your opinion, why do you think you got accepted there over other applicants?
Pilar Nenita Esber

I guess it's because of experience. I only worked for 6 months in my previous company, but was enough to show them what I can do. Their main program for their 2D team is Adobe Illustrator. I have to thank my previous company for actually teaching me how to use Illustrator, so yeah. Experience is really essential.
Gerome Soriano

So your works greatly improved because of your experience working in your previous company?
Pilar Nenita Esber
Yup! It's honestly a blessing from God.
Gerome Soriano

Pilar maybe you have some works we can share and discuss so that people can see how you imroved?
Pilar Nenita Esber

Some of my works are available online (pilarswitchyartworks.weebly.com and soulless-sanctuary.tumblr.com). Sadly, I am not allowed to show of my previous works from my previous company. Which is too bad, because I would've showcased more vector works.
Gerome Soriano

Woah!!!
This is like super improved from the works you had back in college!
Pilar Nenita Esber

Haha, thank you. And I know, I'm kinda ashamed looking at my old works, but it's nice to see how far I went.
Gerome Soriano

There are more recent works in your tumblr?
Pilar Nenita Esber

Yes, though it's full of silly doodles and some work-in-progress.
Gerome Soriano

what kind of work do you do for secret 6?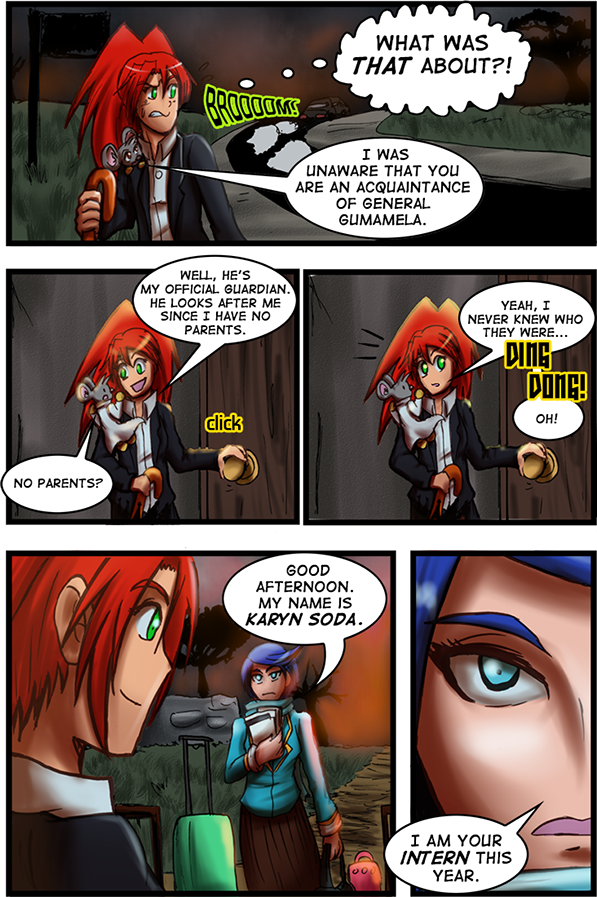 Pilar Nenita Esber

As I stated eariler, I work as a 2D vector artist. I do fashion clothes and accessories assets of a well-known online dress-up game.
Gerome Soriano

So from your recent success and wonderful work at Secret6

What are your art plans in the future

And do you still do personal art projects
Pilar Nenita Esber


Recently, I actually wanted to try and aim to be an art director. Which means I still have a lot of
things to improve on.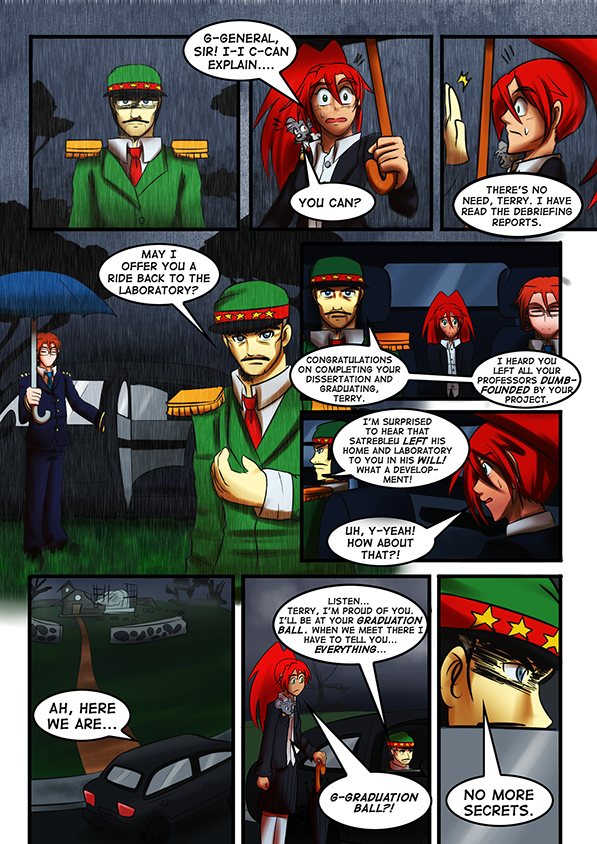 And yes I actually have personal art projects. While I now have the plans to be an art director in the future, I am still a comic artist at heart. Currently, i have a collaborated webcomic (mousecomic.com), which is also available for print in Comic Odyssey, Robinson's Galleria. Another project which is solely for me is another comic project, though it's still very much under the works.
Gerome Soriano

Yehey! congrats again Pilar

Anything you want to share, invite people to follow your work or whatnot
Pilar Nenita Esber


Thanks again as well, Gerome.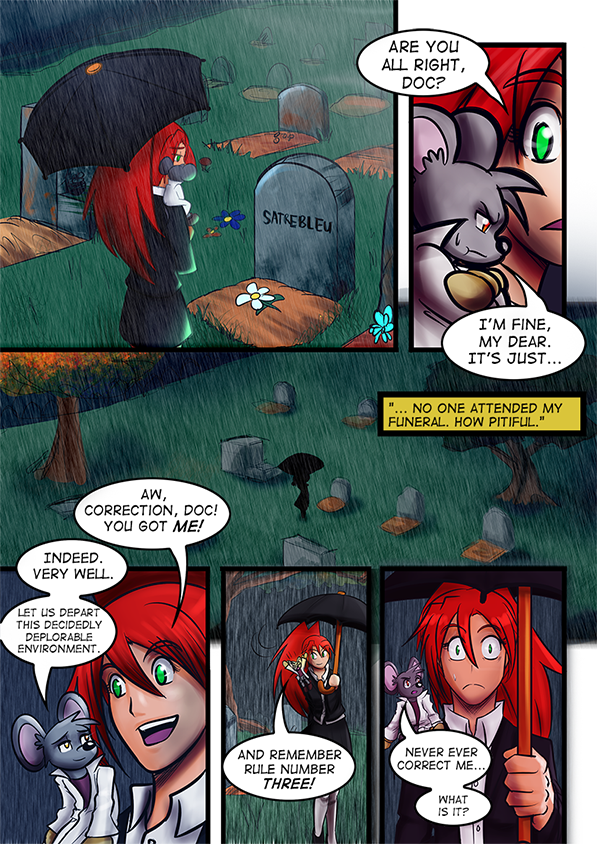 You can follow my Tumblr (soulless-sanctuary.tumblr.com), my deviantArt (witch-girl-pilar.deviantart.com), and my Facebook (facebook.com/soullesssanctuary). I don't update as much as before, but I still share whenever I can.

Also, remember: don't stop what you love doing. Always keep an open mind for improvement and
new things. You never know what you are actually capable of, so keep exploring,
Gerome Soriano

Wuhoo! thanks Pilar

This will be inspiration to all artists out there
Pilar Nenita Esber

Yer welcome. And good to know. Us artists need each other to keep going!
Gerome Soriano

So true T_T